The missing link to fast, accurate, and affordable professional practice valuations.

TASCON'S PROFESSIONAL PRACTICES VALUATION TEAM
Specializes in business valuations designed with the information necessary to successfully buy or sell any professional practice
DENTAL, MEDICAL, CONSULTING
CHIROPRACTIC, ORTHODONTICS, VETERINARY
OPTOMETRY, PODIATRY, OTHER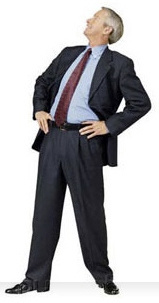 You need a valuation for your practice but...
Don't know where to start.
Don't know what it will cost.
Don't have a month or more to wait.
Don't want a valuation that gives inaccurate value ranges.
Don't know anything about valuing a professional practice.
The TASCON Group can help:
Our professional valuation team will do it for you.
Our valuations are a fraction charged by others and contains the details to get the deal done that can't be provided by others.
You will receive your valuation within 15 business days!
With thousands of valuations prepared, we have successfully quantified and defended ALL challenges.
We have the answers to your practice valuation questions,
FREE 5 MINUTE VIDEO
"How to Value a Professional Practice"